Special Easter Umrah Packages
Book Cheap Umrah Packages 2023 UK
Our Muslim brothers and sisters can use the Hajj and Umrah at the most affordable prices thanks to Hajjumrah4u Travel Agency. Along with full packages for Umrah and Hajj, we assist our customers with flight reservations. Our knowledgeable and devoted staff will recommend all the cheap umrah packages with flights to Jeddah. Additionally, we offer transportation services from the airport to your designated residence as part of our commitment to offering the best airfare and accommodations at the lowest cost. Undoubtedly, we, "Hajjumrah4u," are a well-organized and well-experienced travel agency who deals only been in Umrah for the past 10 years. And this is due to the real-time implementation of our S-class services to our delightful clients. Our motto is to assess the desire of our clients and arrange things beforehand for their comfort. Our agents are well trained in terms of both time efficiency and knowledge of the area. Our agency is registered in the umrah portal, unlike multiple agencies. And it is a must thing to prove our honesty in our work to take out the suspicion. And these are the basic things that make us stand out in the crowd of thousands of agencies.
What Is So Special About Hajjumrah4u?
Hajjumrah4u packages are economical throughout transportation, food, and hotels. And our clients will never face any problem related to a booking or during the umrah period. We even have a condition of customizability which is not available in the market
Well-furnished and best-in-class hotels.
Accommodations near Makah or Medina
Family rooms
Wi-Fi facility
Suppose you are a regular pilgrimage person and know the things or services you need for your Umrah. There is also a condition; if most pilgrims in groups or families perform Umrah together, they will get special discounts.
We provide the accommodations innovatively to repel unusual inconveniences using our expertise because it is believed that Umrah is a spiritual and holy duty for a Muslim. If you are satisfied with our name and our word of mouth makes you feel conformable, then you need to avail yourself of the opportunity by contacting us to choose our services.
Regarding hotels, Hajjumrah4u Travel has established extensive relationships with all of them. To reserve any hotel you require, we offer unmatched services. Our knowledgeable Umrah Travel Agents suggest the closest and cleanest lodging in Makkah and Medina.
We are the best travel agents, and you will value our collaborative efforts as we do our best to serve our esteemed clients. All vacations that include flights or both are thoughtfully created for the needs of our customers.
It cannot be easy to put your trust in someone when it comes to money, especially when it is involved. Still, you don't have to worry about it because the ATOL certification provides financial protection. You will receive the ATOL certificate; you must visit our website to access the discounted
hajj packages 2023
Birmingham for the economy and business classes, including lodging.
To check it out and clarify everything, explore the package plan you use to move forward. There are no hidden fees, and you will be provided with and served in addition to being charged not a single penny as a penalty. Check to see if everything you have booked—including your flights, lodging, hotels, transportation, and other services—is included on the list. You are free to look up the terms of a reservation and other relevant details, whether they pertain to payment or another service. Your reservation can be checked out as well.
Every detail is the same as displayed on our home page or package plan. You must take the risk to travel with us and experience a memorable journey. We can assure you that you'll want to move with us again. Every single piece of advertising serves as a description.
Cheapest and Best Umrah Packages From UK
Hajjumrah4u offers the most affordable Hajj and Umrah packages. The Muslim brothers and sisters in the UK are given the blessed opportunity to travel to Makkah and Madina. We have good news for our Muslim brothers and sisters who lack the means to continue on this spiritual path or face financial difficulties. We offer cheap and affordable premium Umrah Trips. Our all-inclusive Hajj and Umrah packages include direct flights from London, confirmation of visas, a 4 star Umrah Package, and opulent lodging. Our customer service is available to you 24/7 to offer advice on affordable Umrah packages to ensure that you can easily select the Package of your choice. All you have to do is go to hajjumrah4u and find your best Ramadan Umrah Package.
Our website lists the cheap umrah packages 2023 plan and its costs. It will include all the necessary services, such as transportation, lodging, meals, and travel. First-come, first-served seating is available at this location. If you booked your flight at the precise time, you would still be provided with the same services even if our offered offers or umrah group packages are withdrawn suddenly.
We are the best Umrah Travel Agents for our esteemed clients or guests of Allah Almighty and only offer what is best for them. Our team's efforts will help first-time travelers, who will be carefully guided through the rules and regulations, especially for the guests of Allah Almighty. The latter is going to fulfill their dreams of performing Hajj and Umrah. Book Your Cheap Umrah Package from London, Bradford, Bristol, Manchester, Birmingham, Edinburgh, Glasgow, Belfast, Oxford, Liverpool and Leeds.
How Long Does Umrah Take?
The Muslim holy pilgrimage known as Umrah can be made any time of the year, and there is no schedule for it. A Muslim is only required to perform Umrah once in their lifetime, even though it is voluntary. Depending on the Umrah Package you select, the trip's duration. Depending on your needs, wants, and desires, you can choose from various best umrah packages 2023 with varying lengths of time. There are some differences between each Package's specifications.
The pilgrims' utmost hospitality and comfort are considered when designing each Umrah Package. The minimum and maximum Umrah periods are each seven days long. Therefore, how long you want to spend in Umrah is entirely up to you.
How Much Is the Umrah Package from The UK?
Hajjumrah4u, a reputable name in the travel industry for many years, offers expertly crafted Umrah deals to pilgrims leaving the UK. Given our reputation for offering affordable Umrah travel options for individuals and large groups as well as families, our clients have given us high marks for our Umrah packages on unbiased customer review websites.
We provide various options for our clients to book their Packages per their requirements. They can choose from 7-10-12 and 14-day umrah packages for 2023 with Economy Flights to 5-star Hotels, all of which include the items they will need for their Umrah Booking. However, the cost of UK online family umrah packages is determined by the client's needs and financial situation.
Can A Woman Go to Hajj Alone?
It is a once-in-a-lifetime opportunity and a sacred Islamic duty for Muslims worldwide to perform the pilgrimage (Hajj or Umrah) for the benefit of Allah SWT. Although the Hajj and the Umrah are two distinct pilgrimages, they have some comparable prerequisites and rituals, including who is allowed to perform them.
Islam forbids women from performing pilgrimage without a mahram to protect their delicate nature and safety. Islamic law states that a woman may only perform the Umrah or Hajj with her husband or any other relative to whom she is related by blood or foster. Women can take hajj and umrah packages to London with their mahrams.
Ramadan Umrah Packages
First, we are aware of the significance of Ramadan. The word Ramadan first appeared in the Arabic root ramia or ar-rama, which denotes scorching heat or dryness. All adult Muslims are required to fast, except those who are traveling, elderly, pregnant, nursing, diabetic, frequently ill, or bleeding.
Fasting is also fard (required) for women who are pregnant or nursing. In the second year following the Muslims' migration from Makkah to Medina, the practice of obligatory fasting during the long month of Ramadan (wajib) was introduced. And performing Umrah in Ramadan has a significant value in Deen.
Intentions For Umrah
The Muslim must wash, apply aroma, and then put on the Ihram sheets after taking off appropriately sized clothing, such as pants and other items, once they intend to perform 'Umrah (for men, as it were). For men, wearing lower and upper clothing is required (Sunnah).
The only requirements for women's clothing are that it covers their bodies and contains no enhancing materials. It is unacceptable for women to disguise their appearance, except when men address them by name. They are also prohibited from donning gloves. There is no specific prayer that must offer for Ihram. Following the prayer, one must perform Talbiyah for Ihram.
Why Choose Hajjumrah4u For 4-Star Umrah Package?
Hajjumrah4u has a substantial amount of experience in the travel and tourism sector. Hajjumrah4u is a reputable name in Umrah and Hajj travel, and we work hard to give you the best value for your money and the most comfort possible while in Saudi Arabia. We provide the most affordable prices for all domestic and international flights.
Our website is easy to use and navigate when making a flight reservation. We guarantee that you will receive the best deals and fares when you book and buy your ticket from us. We also take several different forms of payment, including credit/debit card payments, through our secure channel. You can book as many nights as you'd like of our 4-star Platinum Umrah Package at a reasonable price.
Cheap Private Umrah Packages
Given the growing importance of private and public travel agencies, private Umrah packages and deals are encouraged more and more. Hajj and Umrah operators regulate private Umrah packages for 2022 throughout the year. Including a range of categories, four Star Umrah packages among them.
These private and luxurious umrah packages offer customers the opportunity to select their own unique private umrah packages by their needs and schedule. Because of this action, more and more people are now taking advantage of these Cheap Couple Umrah packages.
Important Journey with Travel Convenience At Hajjumrah4u
For spiritual Muslims, the long journey to Allah's abode in the incredibly blessed cities of Makkah and Madina to express gratitude to Him can be like fulfilling a lifelong dream. While performing the Umrah will be much easier if you have a top-tier travel agency offering 5 star Umrah packages, performing the Hajj may be a little uncomfortable.
Hajjumrah4u takes pride in everything we do. According to us, the only way to earn the respect of our esteemed visitors is by keeping our promises. Our objective is very ambitious; we want to build a strong reputation as a global brand and a top supplier of holy tours.
All Facilities Are Included in Our Budget-Friendly Package
With meet and assist services included in our budget-friendly packages, we are responsible for helping you obtain your holy visa. The precise ticket schedule in VIP airlines is one of the many comprehensive amenities offered by Hajjumrah4u in their 5-star deals.
As a result of these services, you can choose and plan the period of your sacred travel, giving our packages their uniqueness and allowing our valued customers to create their packages. Senior citizens who cannot travel for extended periods due to health reasons will benefit most from this ability.
Can I Book Such Umrah Package in Which I can add a Single Room Facility?
Umrah is one of the five pillars of Islam. It's a pilgrimage that Muslims can make once in their lifetime and is considered one of the essential obligations a Muslim can fulfill. If you're thinking of making the pilgrimage this year and are wondering if there are any special requirements you should know about, read on. In this blog post, we will discuss whether or not you can book an umrah package in which you can include a single-room facility.
Can I Include a Hotel in my Umrah Package that Offer Triple Sharing Rooms?
If you're looking for an Umrah package with triple-sharing rooms, you can do so at some hotels. Some hotels also offer single-room facilities, making the trip more affordable. However, remember that not all hotels offer this option, so it's essential to check beforehand. Additionally, compare prices and amenities to ensure you get the best deal possible.
Can I add the Hotel of my Choice when designing Umrah Package with you?
If you want to book an Umrah package with us, we offer several options, including adding an extra hotel. You can choose from a variety of locations all around the world, so there is sure to be a room available that will meet your needs. Select the option you want during the booking process, and we will take care of the rest!
Can I combine a stopover in another country in my Umrah package?
You can combine a stopover in another country in your Umrah package. The only condition is that the stopover must be at most 72 hours long, and the total stay duration of the Package can be at most 30 days.
Are there any special tricks to finding cheap tickets to include in my Umrah package?
There are a few things to remember when searching for cheap Umrah tickets. First, consider whether you want to book a package that includes a single-room facility or whether you would like to rent rooms on your own. If you would like to book a single-room facility package, searching for packages that include discounts for students and children is essential. Additionally, many airlines offer discounted Umrah packages during the off-season.
How much baggage is allowed to be carried on flights when going to Umrah?
There is no restriction on the amount of baggage that can be carried when traveling for Umrah. However, passengers are advised to carry only the necessary items and nothing more. This can Do this at a supplementary cost for those who want to add a single-room facility to their Umrah package.
Can I get an Umrah visa without having a British Passport?
Umrah is one of the most famous Islamic religious ceremonies. It is a pilgrimage to Mecca that can be done without leaving the country. To do an Umrah, you will need a valid passport from your country of residence and a ticket. The airport transfers are not included in the Package, but you can expect to pay around £65 for a taxi from the airport to your hotel. You Can get Umrah Visa Without a British Passport.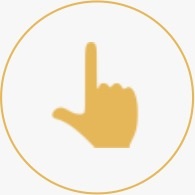 Inquire Now
(Get your desired package on demand)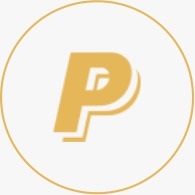 Pay The Deposit
(You can pay only £75 PP as an initial deposit & get your booking confirmed).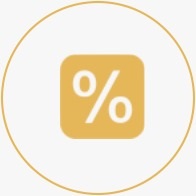 Pay 50% Of The Balance
(You can pay remaining on Visa Arrival)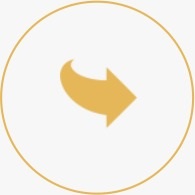 Get Your Vouchers & Take Off